Hicksville High School Driver Education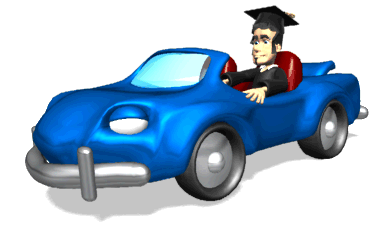 "Frequently Asked Questions"

When will we receive the Driver Education Certificates upon completion of the course?
The certificates usually take 3-4 weeks after the completion of the course to receive. Students will be called to the Office and asked to sign for them.
Upon completion of this course the students will be provided an MV 285 Document which will allow you to schedule your road test and qualify you for insurance discounts.
We DO NOT PROVIDE THE 5 HOUR COURSES CERTIFICATE- You must wait 3-4 weeks after your class has been completed to schedule a road test.
AGAIN- You cannot schedule a road test until you receive the MV 285 Document which will be provided to you 3-4 weeks after the course has been completed.
1.
Who may enroll?
a. Resident of Hicksville Public Schools (geographic boundaries).
b. Student 16 years of age and older . Students must possess a valid New York State Learner's Permit prior to the class start date. You may resgister without a learners permit, but you WILL NOT RECEIVE A REFUND if you do not get a permit in time for the class.

c.
There are no limitations on the number of students who may register.
2. Are there any other requirements/pre-requisites?
a.

All students must possess a current learner's Permit, before the first class starts.
b. Students must be in good academic standing.
3. What is the course?
a. New York State Education Department approved and recognized by NYSDMV(semester course).
b. Fall Semester (Sept-Jan) Spring Semester (Feb-June)
c. 24 hours of classroom instruction.
d. 24 hours of in-car sessions (six of which are behind the wheel).
4. When are classes conducted? Students preference considered whenever possible, no guarantees.
a. 6:00 AM before school – lecture and car lessons.
b. 4:15 PM after school – lecture and car lessons.
c. Saturday (cars lessons only). (Times in the AM TBD by enrollment)
5. What will the successful student receive?
a. Certificate of Completion that allows you to obtain a license at age 17, and may qualify for auto insurance discounts.
6. How to enroll Registration Guidelines: No exceptions!
a. Fully complete the application form available from the Hicksville High School Guidance Office in September and January. Read and review all information and have a parent/guardian sign the application.
b. Return the completed application form during time announced and posted at Hicksville High School with all information and signatures requested.
7. Are there any fees?
a. Yes, $435 (subject to change) with a check payable to Hicksville UFSD.
b. Return the completed application form and check or money order during time announced and posted at Hicksville High School.
8. Where will the course be offered?
a. Classroom instruction at Hicksville High School in room 123 or Student Cafeteria.
b. In-car instruction will begin at Hicksville High School, and utilize local roads and parkways.
c. Following registration lecture and driving schedules posted outside the Athletic Office and on the District Website under Driver Education Classess

9.
Other Questions?


Feel free to call the Dept. of HPEA, Recreation and Driver Ed. at: 516-733-2245
You may also email the school directly at:mcalarco@hicksvillepublicschools.org