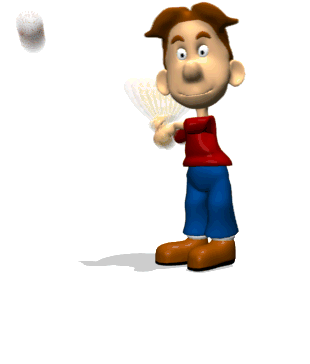 ACTIVITY CHOICES


When regi
stering your child for Activities

you need to register them for the grade level that your child will be in next year- 2017 -(Going into...)


You need to choose two activities
(An 'A' and a 'B') for each of the sessions that you register for.
'A' ACTIVITY is 8:30-10:00
'B' ACTIVITY is 10:15-11:30

Arts & Craft* (Grades 1-8)
Children will experience the joy of art by making many different arts and crafts projects. Participants will create projects using a variety of materials.*There is a $10 materials fee for this course
Basketball (Grade 1-8)
This program will encourage team playing as beginners and experienced participants will enjoy learning or improving their basketball skill.
Board Games/Chess (Grades 1-8)
Student will learn strategies and develop skills while playing classic board games including Bingo, Checkers, Scrabble, Pictionary, Up-words, I Spy, Monopoly, Trivial Pursuit for juniors, and many others. Air Hockey , Fusball, Shuffle Board Tables and Knock Hockey (to name a few) are also available.
Cooking *(Grades 3-8)
Students will learn how to prepare delicious and nutritious foods. They'll also get to sample what they create each day.*There is a $10 materials fee for this course.

Dance/Karaoke for Beginners (Grade 1--8)
Learn basic party dances. Learn to sing along with karaoke.

Flag Football (Grade 4-8)
Non-contact recreational game. Learn the fundamental of flag football.
Floor Hockey (Grades 1-8)
Hockey lovers or beginners will enjoy playing the game this summer! They'll learn stick handling and puck control, as well as other techniques needed to excel this team s port.
Internet for Kids (Grade 3-5)
Student will visit internet sites for children and learn about art, music, history, science, and other countries. They will learn the basics of using the Internet as a research tool.
Math Club (Grade 1-8)
Children will learn how exciting and how much fun math can be in their lives. They'll work with math puzzles, games and brainteasers.
Recreational Lacrosse (Grade 4-8)
Non contract recreational game. Learn the fundamentals of lacrosse.
Recreational Volleyball (Grade 3-8)
Children will have the opportunity to develop their knowledge and skills in the games of volleyball. Skill instruction, as well as variety of lead-up activities, will make this a challenging and fun activity.
Science Club* (Grades 1-8) There is a $10 material fee for this course.
Participants will explore, observe and discover the stimulating world of science while working on experiments and projects.
Soccer (Grades 1-8)
Students will develop or improve their soccer skills while learning to be a team player.
Softball (Grade 1-8)
Children playing as a team will develop or sharpen their individual running, catching, and battling skills.
Summer Nature Arts Program: (grades 3-6)
Students will have the opportunity to create objects from the earth in Arts and Crafts/Nature Photography and planting,

Tennis for Beginners (Grades 4-8)
Students will learn the rules and proper form needed to play tennis successfully. Equipment provided.

Theater (Grades 1-8)
Participants will develop an assortment of dramatic, vocal and theatrical skills while learning to express themselves creatively by performing in a play.